We have now completed our scuba tests to check our competency level. Rhonda has been boat ladder. The boats are so small that you have to debit and fin over the gunwale. Fortunately they do have a ladder for us OAPs.
In addition to diving there is a reasonable amount of studying. Words I never thought I'd hear.
Rhonda: " Sorry Peter I have to go to my Benthic presentation"

I have passed my fish family test and my species 1 test, I can now tell the difference not just between cod and haddock but between a red mangrove snapper and a midnight snapper as well. We are almost finished the reactivate dives and are moving onto surveying and underwater species ID. I passed my reactivate dive at the second attempt and feel much better now.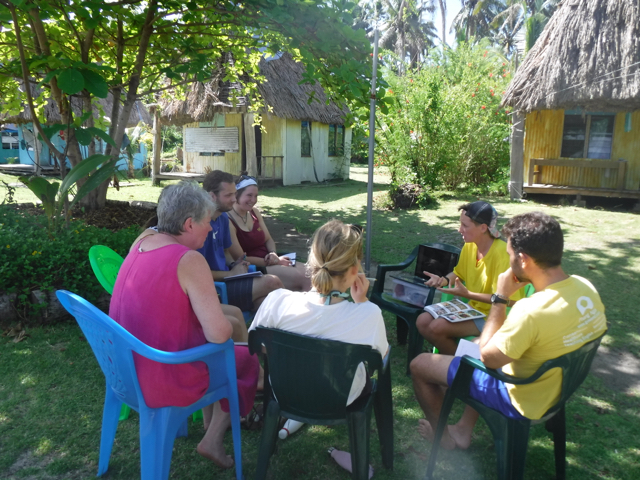 Rhonda hard at work.

Mackenzie off to do her reactivate dive. I was shore marshall, which is a pleasant hour of solitude soaking up the sun with a coolbox of diet coke.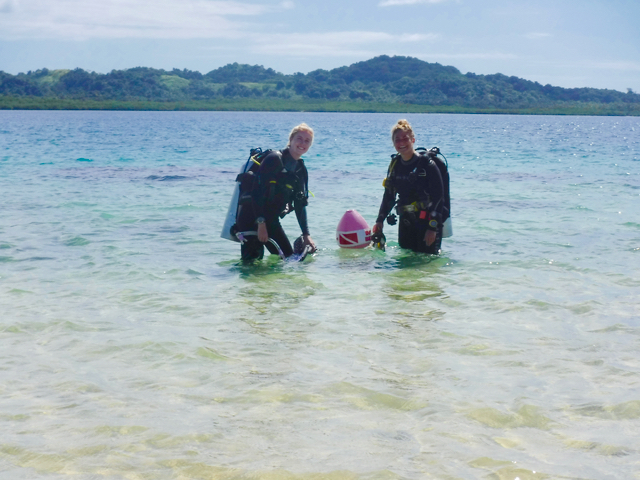 Finally a picture of a fish. A coral grouper.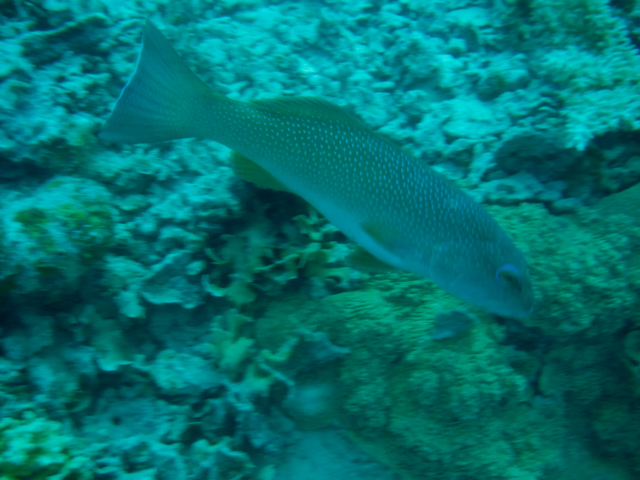 My buddy on the dive; Joe. Apparently I was kicking him all the time.

Back