Well that is the end of week two a much more stable week with no cyclones. We are still boating from Leleuvia but work has commenced on the bures. (huts too you and me ) and so this may be our last week here.
We have spent the week diving. Completing fish/invertebrate and hard coral ID dives, listened to some presentations and eat a lot of vegetarian food. If a group is shore diving one of us acts a shore marshall with phone ready to leap in if there are signs of trouble. the reality is a 40 minutes of peaceful solitude, unless it happens to bucket down and then as the picture of Rhonda goes you look like a drowned rat. The dorm at Leleuvia slightly resembles a POW camp, contemplating forming an escape committee and digging a tunnel.

Really enjoying it so far, like the group, great bunch of intelligent young people who are going places, not necessarily prison either! They are all so switched on and mature., completely the reverse of me at that age. Also like the bit of studying and am looking forward to the surveying, once I am survey ready. Rhonda may bore you witless about coral on her return, don't bring the subject up is my tip.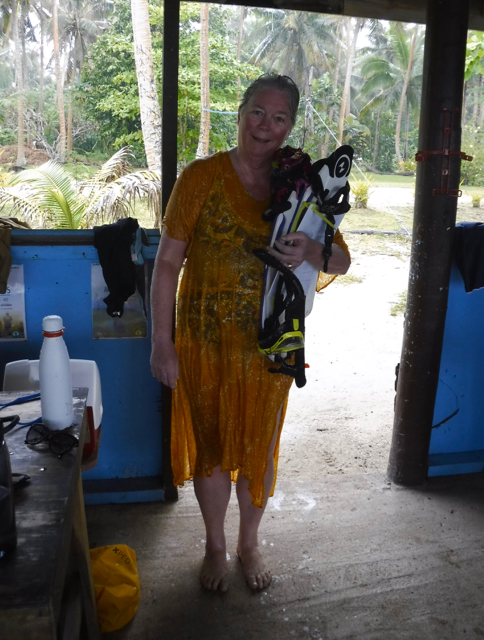 Back